Posted in
Adolescence
,
Character
,
Citizenship
,
For Community Leaders
,
For Parents
,
High School
,
Leadership - Youth
,
Middle School
,
Peer Relationships
,
Positive Youth Development
,
Research to Practice
,
Spotlight on Age Groups
,
Summer Learning
on May 30th, 2011 by Marilyn Price-Mitchell –
2 Comments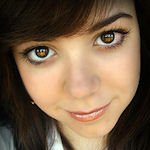 Summer programs can be transformative for youth.
What tweens and teens learn during their time away from school can help them develop leadership skills, acquire greater knowledge of themselves, and foster friendships with peers.
Finding meaningful summer programs for teenagers can be challenging.  There are many choices, including sports, camps, arts programs, and volunteering. Helping find the perfect fit is an important role for parents, grandparents, teachers, and others.  Offering advice can make a difference – pointing teens to activities that are fun, and also offer opportunities to develop character strengths, skills, and abilities that will last a lifetime.
As children grow to middle and high school age, they seek more autonomy and independence.  They naturally react against authority and the kinds of structure found in programs for younger children. Research studies that have evaluated summer programs for teenagers consistently highlight three things that attract teens and keep them engaged over time, each outlined below. Not surprisingly, these program qualities also benefit teens developmentally. read more »