Posted in
Achievement
,
Brain Development
,
Creativity
,
Critical Thinking
,
Education & Learning
,
Elementary School
,
Failure & Mistakes
,
For Educators
,
For Parents
,
High School
,
Initiative
,
Middle School
,
Positive Youth Development
,
Service-Learning
on February 18th, 2013 by Marilyn Price-Mitchell –
5 Comments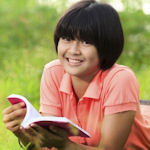 I used to believe learning was for the young. If we learned enough in school, we'd be prepared for careers and families. But as I have grown older — and hopefully wiser — I know that learning comes with each new day.
When we think of scholars like Socrates, Einstein, or Aristotle, we are reminded of great learners and their eternal quest for knowledge. But how do we develop that quest in children and teens – the drive that propels them to embrace the practice of learning throughout their lives?
Thanks to research in neuroscience and human development, scientists can now explain how learning happens from cradle to grave.  It turns out that lifelong learning is a natural part of being alive.
But some people are more open to learning throughout their lives than others. They seek out and respond to experiences in ways that challenge their minds, hearts, and bodies.  It is as though learning flows through them like blood through veins.
Becoming a seeker of lifelong learning is critical in today's fast-changing world. Learning is not only a matter of absorbing information but a process of developing many other internal skills, like curiosity, perseverance, and the ability to tackle tough challenges. read more »