Posted in
Adolescence
,
Altruism
,
Character
,
Citizenship
,
Creativity
,
Critical Thinking
,
Elementary School
,
For Community Leaders
,
For Educators
,
For Parents
,
Happiness
,
High School
,
Initiative
,
Internal Strengths
,
LD - ADHD
,
Leadership - Youth
,
Mentoring
,
Middle School
,
Positive Values
,
Positive Youth Development
,
Role Models
,
Social-Emotional Growth
,
Spirituality
on January 21st, 2013 by Marilyn Price-Mitchell –
3 Comments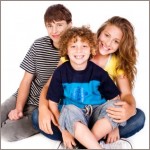 Do you parent, teach, or mentor a child with special needs? Of course you do!

As you know, the term special needs is most often associated with disabilities. It usually refers to a child who needs special assistance or accommodations for medical, psychological, or learning deficits.
But have we allowed the term special needs to create a cloud of darkness over children? Don't all children have special needs? And can't those special needs be sources of light and wisdom?
I raised a child with special needs, a daughter who was diagnosed with learning disabilities and ADHD. Of course, we gave her additional support and taught her how to advocate for her differences. But what most struck me from a developmental perspective was how much my daughter's special needs were just like all of her peers.
The truth is that all children have special needs as they journey through childhood and adolescence. They feel awkward and different at times, insecure, and challenged by situations beyond their controls. read more »